The balmy weather makes it daunting to get all dressed up with formal clothes for the office. The sticky summer heat can get uncomfortable especially when you have to work. Comfort isn't always a factor attributed to office-worthy outfits. But it doesn't have to be that way. The good news is that there are plenty of ways to look stylish and professional while staying comfy and cool. Here are a few polished and comfortable summer outfit ideas for the summer: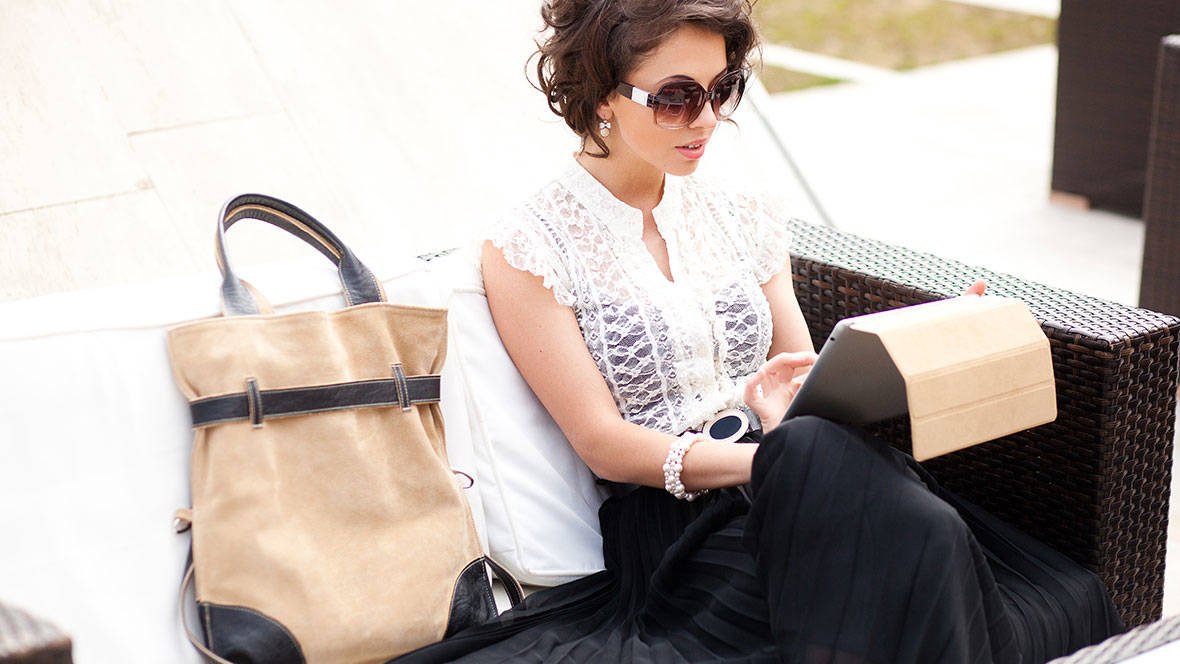 Printed skirts with classics –

Classic button-downs and blouses are the perfect wardrobe pieces that are both comfy and professional. You can add some flair to this look without straying too far from the office outfit you're trying to get. Update the classic shirt or blouse with a printed skirt that is both current and practical. Graphic black and white prints may be the perfect choice as you'll get to channel a minimalist look.




Pajama pants with a blazer –

Pajama pants give you that breezy and cool look perfect for the summer. However, they are most popularly worn in a casual setting. Tank tops and sandals are a popular combination with these pants. You can give these pants a more office-worthy look by pairing it with a sleek blazer over a basic top. Try to go for delicate prints for your pajama pants and add some pop of color with a bold solid hue for the blazer.





Culottes with graphic top –

A pair of culottes makes for the perfect summer office

outfit

. Wearing it with a graphic tee or an edgy top can add some fun twist to the look. As long as the top isn't too inappropriate for a professional setting, the culottes will give it a more polished look. Add a classic handbag to pull together the entire look. Wear a fitted blazer on top for the boardroom and you're set.




Maxi dress with formal shoes –

We're not talking about the ultimate boho maxi dress, popular for channeling a hippie look. Leave those for a flower child

Halloween costume or a music fun festival

. There are maxi dresses that look polished if you just pair them with the right shoes. You might normally wear the dress with sandals or wedges. Instead, go for stilettos, oxford flats, or patent leather brogues. This will add the right touch of professionalism without constricting you too much, meaning you'll have a cool and chic work outfit.




Shirtdress with formal shoes –

Nothing says summer like a lightweight dress and nothing says work like a shirt. Combine the two and you have a fun and breezy wardrobe piece that's perfect for the office. You can wear the dress with classic court shoes or heeled mules and a blazer for a boardroom meeting. Switch over to some oxford flats and a bold-colored bag for a more casual day at work.




Summery top with wide-leg trousers –

Most women working a desk job would own a pair of trousers. If you already have a pair of wide-leg trousers, you can just add a summery top and you have a work-worthy summer look. A lace-sleeved blouse or a blouse with macramé embellishments may be the perfect choice. Match your shoes with your belt to complete the look.




Button-down with skater skirt –

Adding a classic button-down can give an instant professional look to almost any wardrobe piece. A skater skirt is fun and summery but may not always be the right item to wear to work. A minimal button-down shirt in subdued or neutral tones could give it a more polished look. Throw on a pair of stilettos to complete the outfit. Otherwise, you could also wear patent leather oxfords to keep it a bit more casual.




Head-to-toe white – Forget the rule of not wearing one color from head to toe. All-over white is the perfect summer look and you can make it work for the office. Wear a classic white blouse with a structured skirt in the same color. The result is a chic and classic work-worthy outfit that is also cool and breezy. The key to pulling this off is to opt for interesting textures and designs so as to avoid ending up with an outfit that looks too dull.


Shift dress with formal shoes –

Dresses are freeing and perfect for the warm summer days. While they're often worn for a casual day out, wear it to work by pairing it with formal shoes. Maybe a dress in two-toned graphic prints that isn't too bold or over-the-top for the office would be perfect. While you can wear this with classic court shoes, it might be better to pair it with boyish oxfords to balance out the look.



You don't have to bear the heat in confining pant suits. Now you have a range of ideas to create a polished and comfortable outfit that's perfect for the office. Have fun experimenting with these ideas to create a new look out of what you already have.