When you want to have a moneymaking salon, you have to know what items to use for your customers. There are certain things that need to be bought and though they won't be  inexpensive, they can give you a good return of outlay. There are times where you need to expend more for salon equipment and other supplies in order to meet your clients'quality. Below is a list of salon must-haves: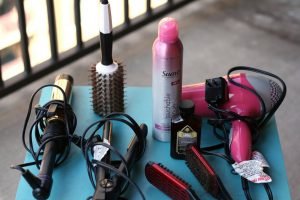 Good-looking and comfortable furniture – your salon needs this to attract customers. If your salon has that cozy feel that everyone loves then you will surely gain clients steadily. Though you may need to spend a little extra for them, they are sure to give you more clients which mean more profit. In the long run, you actually saved more money as compared to using ones which have low quality. Among those you need are couches, barber chairs, bean bags, etc.

Toning machines – again, this is one other way to attract customers. This is a must if you want to be ahead of the competition. It can provide a non-invasive facelift that can make skin look amazingly young and daring. It's going to cost you quite a bit but as was stated above, but you can get the returns eventually by getting those loyal customers.

Anti-aging treatment – what is a beauty salon without some anti-aging treatment right? Add it to your list of services provided. There are certain machines that can do this for you and because it's not cheap to acquire, you can charge a little more to your customers as long as they are happy with your service. It's a seller actually and you'll have a lot of people clamoring for it when they visit your salon.

Potions and lotions – if you got this ready and available then your customers will love you for it. Let them see it on your shelves and you will be assured of clients wanting a bit of it too. Stockpile them ahead and see them magically transform your customers into beautiful individuals. This is one way to take good care of your clients' skin.
These are just suggestions which if you look into are really quite good. Now all you need is the sense to follow it and add in your own touch. If you want to be successful in the salon business then you have to be prepared to give it your all and more of your money as well.