I love the autumn. It is indeed a 'time of mists and mellow fruitfulness' and also a time of leaves changing colour and falling into piles that crunch under your feet. Even better, it is also the start of the new fashion season. At the end of a stifling summer, we look forward to new looks and new opportunities, when boots come back into their own and when we start to wear more clothes and thus have more chance to experiment with our ensembles. It is, in short, a time of opportunity and that always has to be exciting.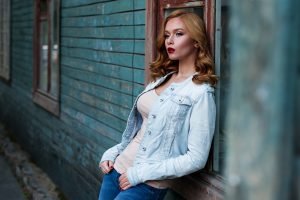 So what fashion trends are going to be huge this autumn? Here we take a quick look at some of the trends that are tipped to be big this season. Bear in mind that this is just my opinion and you can be sure that it is bound to be different from anyone else's. That's how fashion is these days – there has never been more opportunity to express yourself.
So here is what I will certainly be buying very soon:
1) An animal print dress, I haven't decided what sort yet. The animal print look and different heel style is very much in this autumn and I have an idea that I can get quite a lot of fashionable mileage out of it. But what colour and what style? Will I go for a mini-dress or a skater's dress? Like I said, there's so much choice. I would like the animal print dress to contrast with something strong and chunky like a jacket…
2) Black leather biker jacket with a zip pocket. I've always been a sucker for that strong contrast between a very girly dress and the just-got-off-the-back-of-a-Harley jacket. Of course, the jacket will go with all sorts of other things as well and it will keep me warm as those mists start rolling in.  So I'm thinking a bright, short dress, black tights, big leather jacket – what sort of bag would go with that? Something different I think, a contrast upon contrast…
3) I know, a snakeskin contrast bowler bag. This would be practical and yet unusual enough to catch the eye. Bowler bags are huge right now, so I will get in with the trend. To top off my outfit, a necklace would work a treat…
4) A silver chunky chain necklace should do the trick – it's a bridge between the dress and the biker jacket and goes with both of them. Oh no, have I been neglecting my feet? There's only one answer to that…
5) A pair of black Chelsea Boots. These ankle boots with elasticated sides are comfy, practical and stylish. They'll make the perfect contrast to all the above and suit all the rest of my wardrobe too.
There you have it! The perfect autumn look. All the items work well together, but any of them could be team with a heap of other clothes to create an alternative style. Enjoy your shopping this autumn, I know I will!