What is it with the British and dressing up? Any excuse for a party and suddenly there's a whole host of reasons why it should have a theme – '20s, '30s, '80s, gangster, horror, pirates and princesses. I've lost count of the number of times I've dressed up for a night out and the money it's taken to do so. Do we as a nation simply like to adopt alternate personalities for the night? Or, is it because, as an island race, over the course of several millennia we have had to adapt to the coats of many a rampant invader?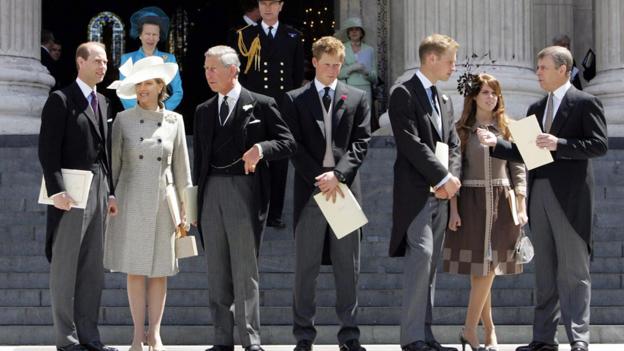 You don't get it on the continent, this bizarre passion for elaborate and wacky clothing. A couple of years ago, I was sat on a picturesque square somewhere in the South of France, sipping a mellow red wine and generally imbibing the delightful medieval atmosphere, along with a host of like-minded French people. Out of the calm and chic midst there suddenly appeared a gaggle of young women, sheepishly dressed in what appeared to be a cross between a punk cowgirl suit and the standard attire of a 19 year old clubber in Malia, circa 2006. The looks of bafflement, bemusement and general disgust across the faces of most of les villagers was priceless.
I suppose the Americans have a little penchant for dressing up from time to time. They did after all practically invent the spectacle of Hallowe'en and the Easter Bunny. Where else in the world, outside of Mexico and La dia de los muertos, do you find so many people of all ages so willing and eager to engage in some character fancy dress, namely taking on the appearance of all forms of the devil and his many minions?
Perhaps it's partly thanks to our school system that we British generally favour towards dressing up. As tiny children we are herded into the role play corner at primary school and encouraged to re-enact fairytales, complete with princess costumes, wolf outfits and magic wands. Throughout primary school we perform in endless plays and concerts, our parents delighting in seeing us pretending to be someone else. By the time we reach University, we are well versed in acting and make believe.
It could be the University culture in this country which plays the biggest part in fostering our love of all things costume-related. Almost as soon as you arrive in halls you are being asked to dress up, for a 'Heroes and Super Villains' party, a Victorian ball, or similar. Those who join the Raise and Give group will find themselves donning outfits on a weekly basis, because making a fool of yourself equals hopefully raising money for charity.
Whatever the reason, I am a Brit who absolutely loves to dress up. What could be more liberating than becoming someone else for an evening? Whether a glam rocker, a witch or a princess, when you don a costume you gain the ultimate freedom – anonymity.